There are plenty of serious talks at the Swell Summit. At lunchtime we will have some nice grub and plenty of opportunities for you to just hang out.
However, just in case you fancied learning something new, we have a few lunchtime workshops on offer. They're also a nice filler if you don't like the networking thing.
Each workshop will last 10-15 minutes and you can sign-up on Saturday morning for them.
Workshop #1: Acting For Business – 15 Min Taster Session
Take a 15 minute break out of your lunch time to learn how to act…for your business! When you represent your business you are always under the spotlight. Get the tools to present your business professionally. Acting for Business is a quick 15 minute taster on how to present your business at its best. Maeve's workshop will have a capacity limit of 10.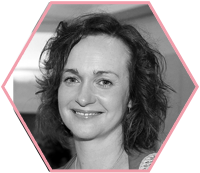 Maeve McGowan is the Marketing Manager at the Hawk's Well Theatre, Sligo which she joined in September 2011.  Maeve has worked in various communication roles over the years in the corporate and entertainment sectors in Dublin and abroad and has worked as a Drama tutor and examiner with the Gaiety School of Acting and Royal Irish Academy of Music.  Maeve has an M.A. in Theatre Studies, a diploma in Speech and Drama from the Royal Irish Academy of Music and a B.A. in Marketing and Languages from DCU.
Workshop #2: Smarter Shooting With Your Smartphone Camera
Spend 15 mintues with photographer Yvonne Ryan to find out how to use your smartphone to create great visuals, whether they're for your blog, social media channels and just for fun.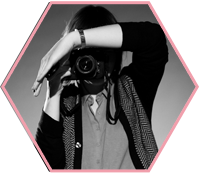 Yvonne Ryan is a professional photographer, photo editor and serial Instagrammer living in the wet & windy hills of North Sligo. She has helped rebrand a town, shot the Army bomb squad and and even photographed Gabriel Byrne with now-President Michael D. Higgins. She has worked with a range of independent Irish designers, boutiques and small businesses and covered a variety of events, from Electric Picnic to the official launch of the National Print Museum. Her work has appeared in print in The Irish Times, its weekend magazine, The Dubliner, The Irish Independent's LIFE Magazine, The Herald and Hotpress Magazine, among others.
yvonneryanphotography.com :: @yvonneryanphoto
Workshop #3: Learn to Read a Surf Forecast.
Before you can surf the waves, you have to find them. Drop in to this short lunchtime workshop where Matt Griffiths (who runs Ox Bow Systems when he's not surfing) will tell you which sites to use and how to read them.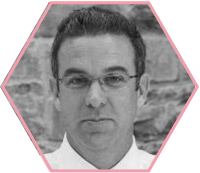 Australian Matt Griffiths runs Ox Business Systems, a Sligo-based enterprise software and systems company. His role within the Ox team is Director of business development for Ox's Vaerial™ Environmental Compliance System.