Swell Sligo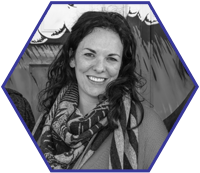 Swell Sligo is a network for the web, creative and entrepreneur community in the North West.
We tell the stories behind Sligo's leading creative game-changers and entrepreneurs that offer real-world insight into the mechanics of creativity, web and enterprise.
With a blend of keynote speakers, networking events and evening festivities, Swell Sligo is designed to spark collaboration and inspire individuals to execute their ideas.
Swell Sligo initially connected through a series of Supper Clubs in Strandhill during the spring of 2014.
Aoife Porter of Bua Marketing runs Swell Sligo. @aoifep
Volunteers
The Swell Summit team also includes support from Deirdre Melvin (@ismisedeirdre), Aoife Flynn (@stranded_aoife), David Porter, Allan Mulrooney (@almulrooney), Vincent Sweeney, Rachel Coyne & Leanne McCaffrey.
Swell Sligo relies heavily on a team of expert volunteers. Volunteers perform many duties that will help make the Swell Summit a success.
If you are interested in becoming a volunteer and would like more information, please email hello@swellsligo.com