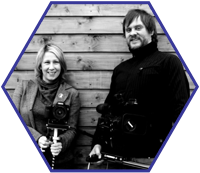 Video is the best medium if you want to get your business and/or product showcased in its strongest light. A 90-second promo video on your homepage will attract strong traffic to your site and give you the opportunity to show your potential clients exactly what you do/create.
Our video partner Pink Lime Videos, who shot the beautiful videos from our Supper Clubs, is running an exclusive promotion for Swell Sligo members.
The Offer:
Swell Sligo members can avail of a 25% discount on promotional videos shot with Pink Lime this September. This offer is only for videos shot in September, so book your slot early to avoid disappointment. To view more of Pink Lime's promos visit www.pinklimevideos.ie/promo
For a no-obligation quotation, email Caroline on info@pinklimevideos.ie or phone on 087 6571221.